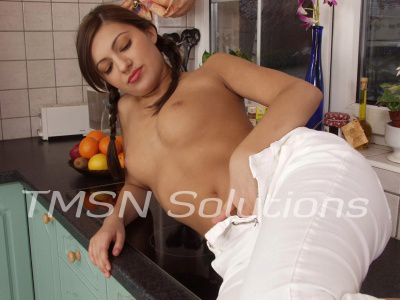 Your dick's too small!  This sweet little pussy loves thick long cock.  I love the way huge cocks stretch my pussy.  The orgasms big cocks give me are mind blowing and always have me coming back for more.  Thick juicy delicious cock is exactly what I crave day in and day out.
So, imagine how I feel when I open your pants and find a sad little skinny dick.  I have men with giant boners knocking at my door, waiting their turn.  Then here you come with your thimble dick wasting my time.  If you bring me a little dick, you must make it up to me.
Your dick's too small
It could be fluffing my next fuck for me.  I have a lot of fucking to do and a line of real dicks waiting for my attention.  If you get them good and hard and ready to fuck me with their manly cocks it would help me fit more cocks into my day.  I do have a slutty reputation to uphold you know.
Maybe I can use your lack of talents when I'm feeling frisky and need to vent.  You can be the topic of my frustration.  I'll sit back and rant about that tiny useless clit dick of yours that's just all shriveled there between your legs.  You ruined my fun with that good for nothing pencil dick so now I get to ruin your view of yourself as a man.
You're unworthy of touching me and you know that deep down in your soul.  I know you just tried to fuck me to get a reaction out of me.  You like the shock of when a girl first sees your microdick.  Will she be nice and give you a pity fuck?  Or will she throw you out on your pathetic loser ass?  Perhaps she'll be like me and simply find another task for you so at least you'll be somewhat useful around here.
Zesty Zoey
1-844-332-2639 Ext 403