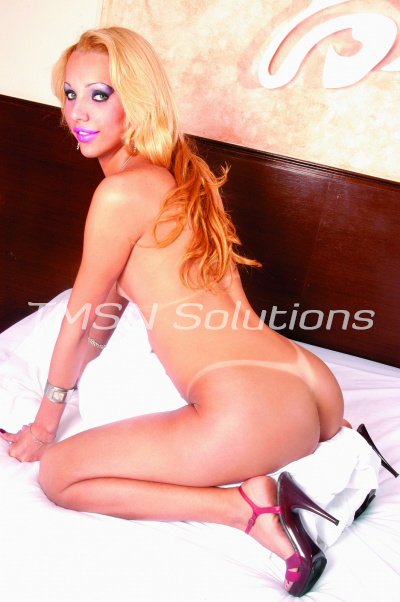 TS Alexus 844-332-2639 EXT 349 
When I think about you, I get so hard. There is a demanding ache in my balls, and my dick stands up. I find my thoughts drift to you the most when lying in bed, wishing for sleep to find me. Instead, my cock stretches out in search of you.
I try to ignore the thoughts of your skin and the way you feel under my fingers. I close my eyes and try to forget how you taste and how your precum flavor lingers on my tongue. Really, there is no escaping the demanding thoughts of you.
When I Think of You
At night when my cock gets that hard from thoughts of you, I roll over onto my belly and grind my cock into the sheets. The soft caress of the silk reminds me of how it feels when we rub our cocks against one another. I keep rocking my hips as if it will ease the need, but it only ever increases my desire.
I wish to be a good girl, not jerk off to the naughty thoughts in my head, but it's nearly impossible. Trying to keep my hands off my cock, I fuck the bed faster, harder. My breathing gets fast and hard. My cock is on the verge of exploding when I think of you.
TS Alexus 844-332-2639 EXT 349
https://phonesexcandy.com/alexus/