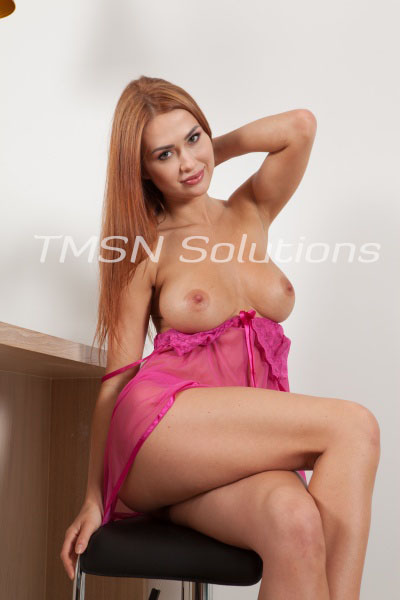 ~Idun~ 844-332-2639 ext 369
You have not been able to get me off your mind. You try to fight the desire but you're too weak. There is an unexplainable urge to come closer to me. You won't be able to ignore it because I'm trapping you forever.
You come over and find me in your favorite pink lingerie. The lingerie flatters my body so well. You can't stop staring at my luscious breasts and delicious thighs. Your mouth begins to water because you want to devour my pussy. I remember the time I gave you permission to please me with your mouth. It was an unforgettable night, but I want to tease you for a while first.
Without warning, I shove you against the wall. Trapping you between me and the hard slab of concrete in my dungeon.
Your wrists and ankles are now secured in restraints that you'll never be able to escape. You are mine now. Your cock is hard and throbbing for your Mistress. You are my little fuck toy. I'm going to enjoy using your cock throughout the night. I won't stop until I'm satisfied. Your cock only exists for my pleasure.
~Idun~ 844-332-2639 ext 369
https://candygirlphonesex.com/idun/