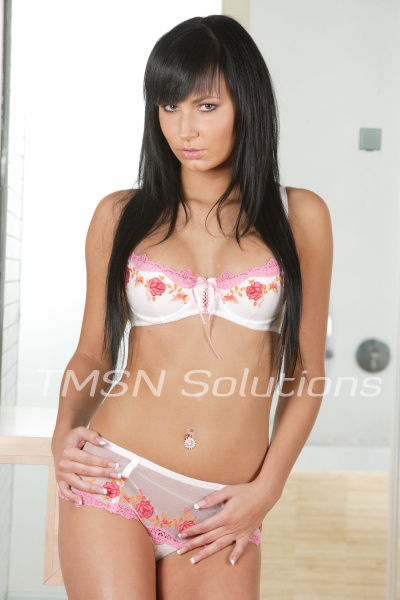 Zia 1-844-33CANDY ext 402
I happen to be into guys and girls, and I have the hottest roommate ever. Last night we finally got to play, and it was so much fun! I can't wait to tell you all about it. I finally corrupted my innocent, uptight blonde roommate.
Let me give you a little backstory. My roommate, Jenny, is this hot young blonde but she's very conservative. Like she carries around a bible and never swears or anything like that. I think she was a virgin until she was 20. Anyway, me being me, well, we are very different. I am obviously a hot, horny, naughty little slut, right?