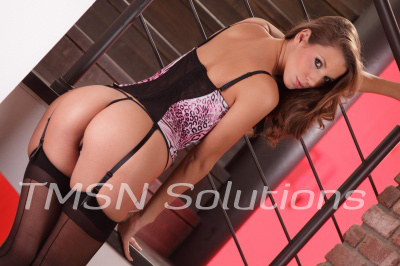 The last time my girlfriend and I were out for a night on the town, we did what all good Canadian girls do, and went for a poutine after the clubs closed.  Lit up after a fun night of dancing, we stumbled into the late night establishment just a couple doors down from the club.  I ordered us some food and flirted with the chubby, bearded guy behind the counter.  Paul was his name and he couldn't have been more than 22.
As my friend and I ate our food, Paul came up with reasons to come into the eating area; he swept, straightened chairs, and even brought us waters.  We flirted and teased and my girlfriend made hand gestures behind my back indicating I wanted his dick.  She egged me on, "come on, give that kid some spank bank material he'll be using for years to come, I dare you!"
Finally on one of Paul's sweeps through the seating area, I said "Hey Paul, we're leaving soon, kiss me goodbye?"  I swung around the corner of the booth and he eagerly came over.  He grabbed my face and planted a passionate kiss on my lips.  To my surprise his tongue plunged into my mouth, swirled and flicked mine and I felt my pussy tighten.  I took a sharp breath and he grabbed me by my long brown hair and kissed me again.  He put an arm around my slim waist and pressed his hard-on into me.  At that moment I thought 'Fuck it. Let's do this'.  I nodded toward the back behind the order counter and he motioned for me to follow him.
Paul took me to the back, past the cooking areas and propped me up on a steel counter. I wrapped my legs around him and pulled him into me as he fondled my big tits and pinched my erect nipples.  He pulled my tits out of my low cut top and slipped one into his mouth.  Sucking and biting down on my nipple while I fumbled around with his zipper.
Before I knew it, Paul had pulled me off the counter, turned me around and bent me over.  He spread my legs and rubbed my wetness around my pussy lips.  Within moments,
he pushed his thick, rock hard cock into me.  I let out a moan and Paul thrust deep into me.  I noticed my groans had caught the attention of Paul's co-worker in the other room and he stood there watching around the corner in disbelief. I gave him a wink and proceeded to moan louder.
Paul thrust hard into me, pulled in and out, growling and squeezing my hips. I could tell by his moans he wasn't going to last long. "Where should I come?" he said gasping. "On my…" Before I could finish, Paul pulled his dick out of me and I felt his hot cum spray all over my ass and down in between my cheeks.  I waited until I felt the last drop squeeze out of his cock then turned to face him; "Here, you can keep these". I handed him my panties and gave him one last kiss on the lips before heading out the door to rejoin my friend.
If you want to hear more stories of girl's night out fun, give me a call!
Bianca xx
1-844-332-2639 Ext 292
https://sinfullysexyphonesex.com/bianca/