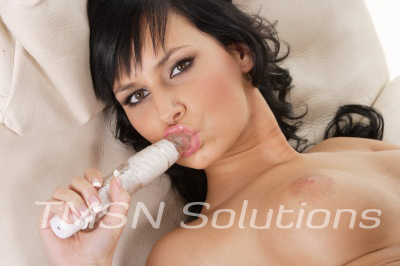 Zia 1-844-33CANDY ext 402
I have been seeing this guy for a little while and it has been going well. We have some hot, kinky sex and he gets me off so hard. There was one thing we had not done though, and I had been fantasizing about it. The first time pegging my boyfriend was better than I had expected.
I had been thinking about whipping out my 8-inch, thick black strap-on cock and pegging my boyfriend for weeks, ever since we started seeing each other. However, he was showing zero signs of being into it so I knew I would have to talk him into it. First, I pulled up a pegging video when we were watching porn together to see how he would react. He wasn't completely turned off by it so I knew I could continue seducing him into being pegged by me.