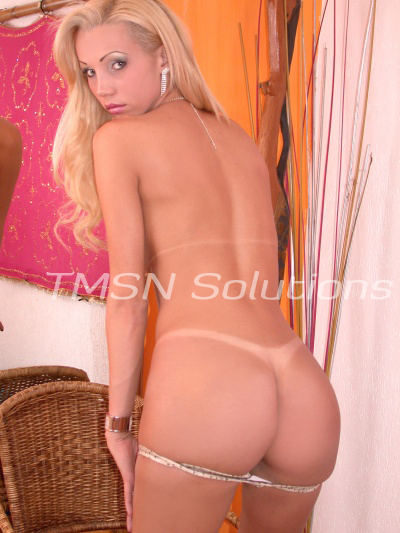 TS Alexus 844-332-2369 EXT 349
My round, spankable, Latina butt is calling to you. I know you can already imagine how it would look in your lap. First, sliding across your thighs and then bouncing up and down. Oh, that jiggle. Look at how it wiggles, Papi. You need this round ass, no?
You do. So who cares if I have a cock. It's not like you have to see it if you don't want to. So I'll keep that naughty thing locked up in my panties while I bend over and offer up my sexy Latin ass to you.