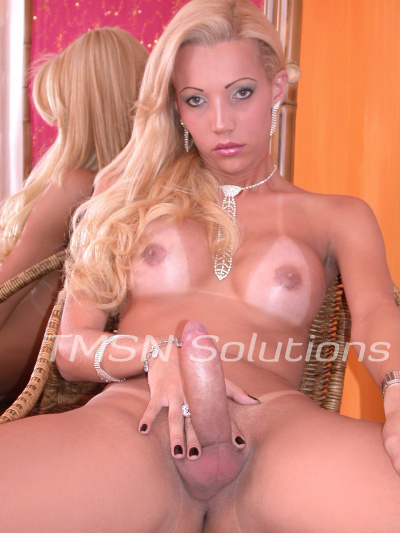 TS Alexus 844-332-2639 EXT 349 
Your wife wanted a threesome and you thought you had won the jackpot when she brought me home. Such a hot, tall, blonde with a fat ass. Your cock jumped at the thought of fucking the both of us. In the bedroom, I let you kiss me and fondle my tits. You were grinding your hard-on against my hip, so greedy for some attention.
You didn't even ask your wife how she wanted this to go. With a wicked smile, I let you remove my panties and the shock on your face when my dick looked at you was priceless. You didn't realize you were here only as a Transsexual dick fluffer.