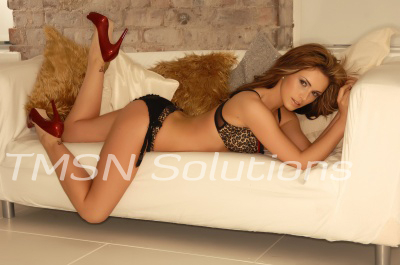 Sadie         1-844-332-2639 ext 222
The storm was raging outside and then the tornado sirens went off. I had offered my basement as a shelter for several people in the neighborhood who didn't have basements, so they would have a safe place to go. In minutes several families had come dashing across the rain filled streets and were hunkering down in my basement. I called my next door neighbor, to see if he would like to come over also. He said he was fine that he had a safe place. But I told him how scared everyone was and how comforting a strong male presence like his would be. He reluctantly agreed to come over for the sake of the scared ones.
He looked like a hero striding across his yard, almost as if he were there to do battle with the elements. I know I felt better having him there with us. He said that I should get downstairs with the others. He would keep an eye out for any others. I went into the basement and got everyone pillows and blankets to help them get comfortable. Then my neighbor came down and said that the tornado was heading our way. I have a small confession to make here. Storms make me horny! And my neighbor makes me horny so the two combined, well you can imagine.
I made my way over to him and ran my hand up his back pressing my body against his. "I'm so glad you are here." He assured me everything was going to be fine. I told him I was so scared and wrapped my arms around him. He awkwardly hugged me back trying to keep his body from mine. I was not having that I clung to him more tightly, as a loud crack of thunder sounded right above us. The wind howled furiously and I was becoming more wet by the second.
Just then the electricity went out. There were screams in the dark but his steady voice urged everyone to stay calm that everything would be OK. Well I wasn't waiting for some enterprising person to find some alternate source of light and ruin my chance. I quickly bent down and unzipped my neighbor's pants and pulled his cock out. It was his turn to yell out in surprise. This of course caused a round of questions about what was wrong and what they should do. He had no real choice but to continue to calm everyone down.
While he was busy doing that I managed to get my lips wrapped around his cock. "Don't!" he yelled out. "Don't do what?" a wavering voice asked as we heard the storm increase in intensity. I knew what he meant but I continued, licking and sucking, bobbing my head up and down feeling him grow harder in my mouth. His hands grabbed my shoulders and pushed me away from him. "DON'T … panic.." he improvised.
I squirmed out of his grip and attacked from the other side. Taking his cock back into my mouth before he could put it back in his pants. He groaned, and his hand tried to push my mouth away again but I quickly redirected it to the back of my head. Holding his hand on the back of my head as I fucked his cock with my mouth. "What's going on?" someone said. I pulled my mouth from his cock. "Don't worry everything is just fine." I said.
He sat down to protect himself from me I think. But I knew every bit of this basement like the back of my hand. I knew there was a table beside him and put my foot up on it hoisting myself up and pushed my pussy over where I knew his face was at. "Everyone just stay where you are." I called out. I pushed his face harder into my pussy rocking my wet slit against his lips, "No one is moving until this is finished." I smiled. Taking the hint he must have known what I meant because it was then he started to lick my pussy. "Yes that's good! Just keep it up and it will all be over before you know it." I reassured them and then moaned softly for his ears only.
I slipped down his face and into his lap guiding his cock into my pussy. His grunt was drowned out by the roaring wind and rain. I rode him as the fury built into a frenzy inside me. I bounced on his cock as wild as the storm outside. Everyone was talking loudly to one another as I fucked my sexy neighbor in the dark. "It's almost over" I cried out. I came hard on his cock as he shot his hot cum inside my pussy.
By the time the lights came back on I had moved across the room from him and could feel his cum seeping into my panties. His face was red and sweaty when he looked across the room and saw his wife had been amongst the crowd that had raced down my stairs earlier. She came over to him and said how great he was, how proud she was of him for being there for everyone.
I told her she was lucky to have such a strong man. She thanked me. "No really, thank you." I said to her and smiled at her husband as I joined everyone else in going back upstairs to see how we had fared through the storm. As for me I was ready to ride another one out as soon as possible.
Sadie
1-844-332-2639 ext 222
www.candygirlphonesex.com/sadie/