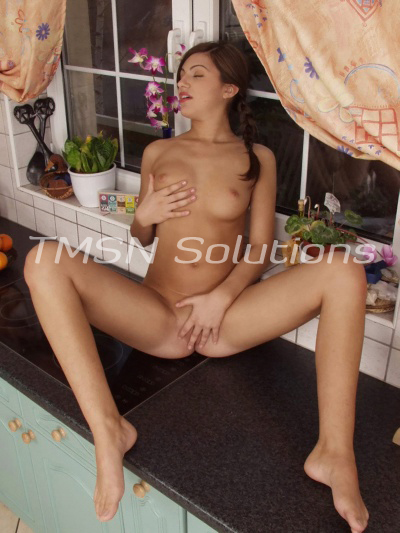 Dear Sir, You spoil me so much, I am your spoiled sweet submissive.  I feel like the luckiest subbie girl in the whole world.  I love the way you pay attention to the little things that I like and that I do.  Often, I focus on serving and pleasing you so much I tend to forget myself.
Spoiled Sweet Submissive
I know it's not my place to worry about me.  That's your responsibility.  I just wanted to tell you how much I appreciate how well you do take care of me.  Your attention to even the tiniest detail means that I never want for anything.  The way you take care of me only makes me want to submit to you even more completely.
I love the surprise books I'll find at the table when I wake up in the morning.  How do you know I'm almost finished reading the one I'm working on?  You even know what authors I am reading and when they have a new book coming out in any of the series I read.  I must be the most spoiled and loved submissive in the entire universe.
I squeal with delight at the sexy panties you hide in my drawer for me to find when I'm picking out panties for you.  You have such exquisite taste picking out panties that I'll love to wear as much as you'll love seeing me in them.  Sir is a regular connoisseur!
My heart melts at the sensuous chocolates you leave by a perfect temperature bath.  You've already drawn it for me but the time I get home from a busy day.
I feel so pampered and spoiled by you.  I know it's your way of showing how much you cherish and appreciate my submissiveness.  My body, mind, and spirit will always belong to you for as long as you desire them to be yours.
Submissively yours,
Zesty Zoey
1-844-332-2639 Ext 403