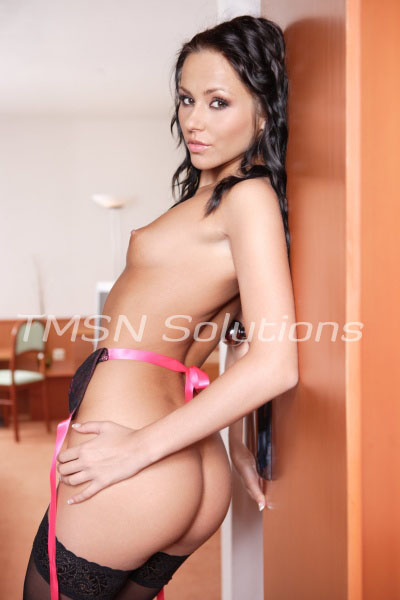 XXOO Laylene 1-844-332-2639 ext 419
Sissy Slut.
I love a good sissy slut. Like really really love those little submissive panty-wearing little whores.
So, I was feeling a little naughty and devious. He walked into our room with that look. You know that look.
Laughing, I told him to put on his sissy panties and get on his knees. Suzie is the name I have given to her. She is so obedient and went right to her panty drawer.
Suzie came back and knelt in front of me. She looked perfect in those pretty pink nylon panties and matching bra, glittery pink lip gloss, and slutty white thigh highs. She smiled as I told her I had a present for her.
The smile grew wider as this marvelous man walked through the door. Our bedroom door.
He walked toward me, and my pussy quivered with excitement.
Suzie, unbuckle our friend's pants, and let's see that marvelous beast.
She practically danced as she pulled it out.
Now Suzie worships his cock as we've trained.
The little whore stroked him as she sucked on his balls, leaving lots of glittery marks all over his thick shaft. Then she opened wide and took him inside her whore mouth.
As instructed in our training, she stopped when she tasted his pre-cum. Then on her knees, she crawled towards me and guided that marvelous big thick cock inside my juicy wet perfect pussy.
She watched in delight as he fucked me. In her panties appeared a wet spot from her little clitty.
As that cocked filled me with streams of his warm delicious cum, she let out a soft moan.
I smiled at her and motioned for her to come and clean him up. She sucked his cum and my pussy juices from his cock and balls and then I let her come and clean my pussy out.
When she was done, I patted her head and handed her a big dildo to ride.
Do you want to put on a pair of panties and suck cock with me too?
XXOO Laylene 1-844-332-2639 ext 419
https://candygirlphonesex.com/laylene/