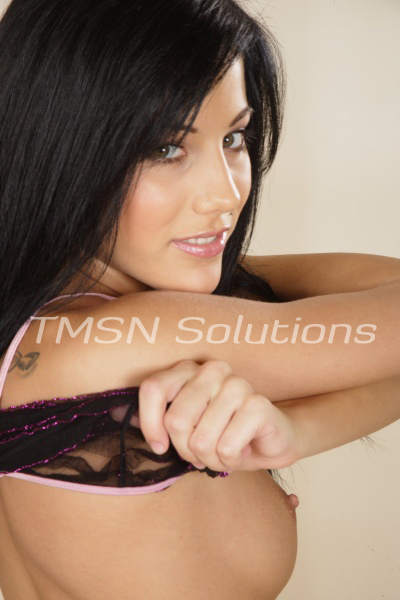 I just finished getting dressed. Tonight was my boyfriend's high school reunion. He didn't want to go. He was scared he would run into his former bully and that whole rowdy bunch he used to hang with. I convinced Chris to go only by promising to wear something so sexy and slutty, it would make his former classmates super jealous. I mean, he's more than 10 years older than I am, so you'd think that would have made them jealous enough.
"Babez, are you ready yet?" I walked down the hallway, my heels clicking on the marble floor. I stood in the doorway to the bathroom, and he was speechless. His jaw dropped at the sight of my tight little body wrapped in a skin hugging red dress with cutouts on the sides to show off my dangerously habit forming curves. It was so short that my ass cheeks were barely covered and the slightest bending movement would expose them. It came down so low in front that my little titties were about to pop out. I wore black fishnets and very tall black strappy stilettos to show off my million dollar legs.
"Wow Rosie! You look stunning! We're sure to make Bill and his friends jealous tonight. Fuck yea I'm ready to go with you." He tried to grab my ass, but I pushed his hand away.
"Later babez. Let's save all that sexual energy for our audience tonight. Just wait until they see me on your arm. I'm hot, sexy, smart. We'll make them ache with envy babez."
We entered the gym and I immediately felt all eyes on us, or me, rather. Chris and I found a cocktail table to stand at. Within minutes, a guy named Bill came up and said hi to Chris, while never taking his eyes off me.
"So Bill, you and Chris were friends back in the day?" I asked, looking up at him. Gosh he was tall and built. I let my eyes wander over his form before lingering on his crotch area. I bet he has a big dick, even bigger than Chris's. As Bill recounted memories of him bullying Chris, I turned to my boyfriend.
"Chris, my luv, would you mind going to the bar and grabbing some cocktails for us? All this talking has got Bill and I thirsty."
"Shouldn't Bill be getting us some drinks?"
"Babez, come on. Please. We're thirsty."
"Alright baby." He turned and headed for the line at the bar. If you were watching Bill and I at the table, alone together, you would have thought we were on a date, and having a blast too. He made me laugh. Bill waved some guys over to our table and introduced them as his buddies. I could feel Bill's hand on the small of my back inching lower and lower towards my butt, but I didn't stop him. I didn't want to.
As Chris made it back to our table, Bill was just telling us how he had stolen the first dance from Chris's prom date. He grabbed me and led me to the dance floor where he whispered in my ear how fine I was and that I shouldn't be here with Chris. He told me I deserved to get plowed by a huge cock from a real man. I told him that I knew of a way that we could show Chris exactly what I needed from a man. We would break into the band room and make Chris watch us fuck. I wanted his cock and I didn't want to deny myself any longer. My boyfriend would just have to deal with it…
Wanna know what happened in the band room? I'd love to tell ya…call me!
Rosie
1-844-332-2639 ext 257