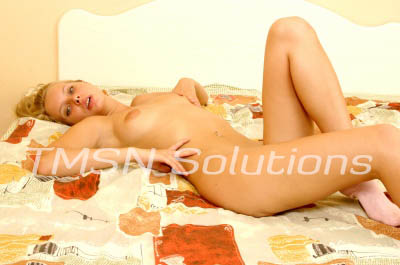 *Allison* 844-33-CANDY ext 286
I want to give you my special Cloud Nine massage. It will leave you feeling so relaxed and satisfied. I have all kinds of luxurious massage oils that will help soothe your sore muscles. You've been so wound up and tense. Let me rub you all over with my soft and sensual touch. 
I make you strip naked so I can admire the big dick swinging between your legs. I know you will get so hard after I start rubbing oil all over you. The feeling of my hands kneading into your tired body will loosen you up. I want you to get really comfortable feeling my skin all over your body. Your back has all kinds of knots that I need to work out so I straddle you so I can push deeper into you.
You feel my thighs gliding over your back as I grind into you. My wet panties streaking across the arch of your back as I use all of my body weight to massage your knots out. I feel you lift your back because your cock has become too stiff to lay on. I tell you to roll over on your back so your hard cock is exposed to me. I knew I had to massage it until you came all over me. It's my duty to relieve you. My hands gently squeeze and rub oil all over your delicious throbbing member. I'm determined to relax every part of your body until you are completely free of any tension. Let me oil you up and de-stress you, my love. 
*Allison* 844-33-CANDY ext 286
https://candygirlphonesex.com/allison/