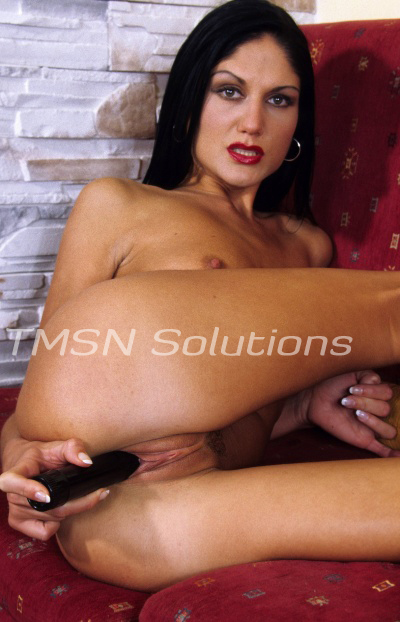 I woke this morning with an enormous smile on my face, a feeling of total satisfaction, and some very wet panties. As I laid in my bed, I found myself reliving the dream I had just enjoyed, and noticed just how hard my nipples were getting. Being the  highly sexual creature I am, I keep my nightstand fully stocked with all types of sex toys. Reason being, when I find myself in this hyper sexual mood, I don't want to be bothered with hunting around for battery operated relief. I can simply roll over, open a drawer and take my pick, which is exactly what I did!
The soft purr of my favorite vibrator, the sharp teeth of my nipple clamps, even the smell of the slippery lubricant increased my mood 10 fold. One of the things I relish most about being a woman, is the fact that most of us can have multiple orgasms. Care to guess how many I gave myself this morning? Or perhaps you  feel your sexual stamina beats that of my personal toy collection. Call me and show me what you've got!!
Remember its Wicked Woman Wednesday!! You will get 5 free phone sex minutes with a paid 10 minute call!! I am truly in the mood to be wicked today!!
Mistress Lola
1*866*230*7699
https://candygirlphonesex.com/lola.html