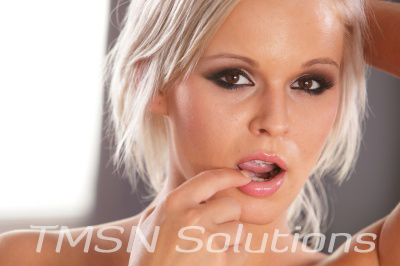 GIGI 844-332-2639 ext 299
My sweet candy sissy. I have been waiting for you to come, my dear girl. You have been so shy and scared each time we meet, you were too embarrassed even look at me. Always hiding behind your colorful friends, ignoring my flirt and running away each time I could have a chance to talk to you privately. But tonight, I finally caught you: you sitting right here, in front of me, blushing on your cheeks and biting your lower lip. I take off one of my heels and touching your knee with my feet. You shacked and crossed your legs. Oh, did I got you uncomfortable? This little cute dress hiding underneath it something very tasty and intriguing: a nice and hard pretty cock, which not really fit into the panties that you are wearing tonight.
My Sweet Candy Sissy
I walk over the table and grab your chin, lifting your face. You are so embarrassed, but too horny to hide. I slide my thumb on your lip and mess your lipstick a little. Yeah, I am gonna ruing you tonight for sure. I know, a little sissies like you, love when I get rough with them, making them beg for my cock and asking a permission to suck it.
Once the door is closed, I grab your hair and push you on your knees. Your face is right in front of my strapped cock. I lift one of my eyebrow and nod my head. You lick your accidently dry lips and open your mouth. Such a good baby girl, I want you to take it deeper in your throat and make you gag with that pretty toy. You sucking it hard, while I control any of your movements by grabbing your hair and pushing you deeper, than you probably can take. Your lipstick is messed, as I promised, and my cock is slippery form your drool all over it.
Now, pretty doll, I want you to get your ass up and bend over the coach, arching your back and spreading your needy ass for me, as a good little slut.
Slavic Mistress Gigi
844-332-2639 ext 299
https://deviantphonesex.com/gigi/