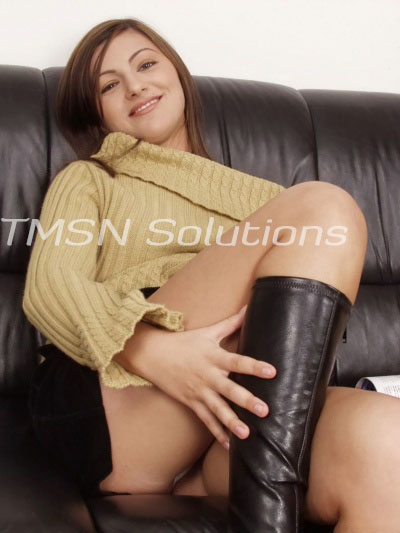 My brother was up for a promotion.  When he said he had some stiff competition for the position my ears perked up.  I wondered if there was anything I could do to help.  When I pulled him aside to ask, he firmly told me to stay away from his boss.  I'm sure we all know how good I am at listening when I have a goal in mind.  My brother deserved that promotion, and I would do whatever needed done to make sure he got it.
My Brother's Promotion
So, the next day I showed up at his office.  I told the receptionist that I wanted to see the big boss about something very important.  When he was informed who my brother was, he agreed to meet with me.  He seemed even more eager to get to know me once I got into his office and took off my coat.  Of course, it was just a coincidence that I was wearing my shortest skirt and most sheer blouse that day.
I sat across from his desk making sure that my legs accidently fell open so he could see I had no panties on.  Again, not planned, I was just in a rush to get out the door that morning to get to my brother's office before him.  I didn't want him to see me coming into his place of work because he'd escort me back out.  Then I wouldn't have a chance to put my plan into action.
When I told my brother's boss that I would do anything needed to make sure my brother got the promotion, his boss's face lit up like it was his birthday.  He leaned across the desk and looking deep into my eyes verified that I did mean ANYTHING.  His idea of anything meant being at the beck and call of him and the other executives in the company.  If I agreed to his offer, not only would my brother get the promotion, but I'd be paid handsomely as well.
Zesty Zoey
1-844-332-2639 Ext 403