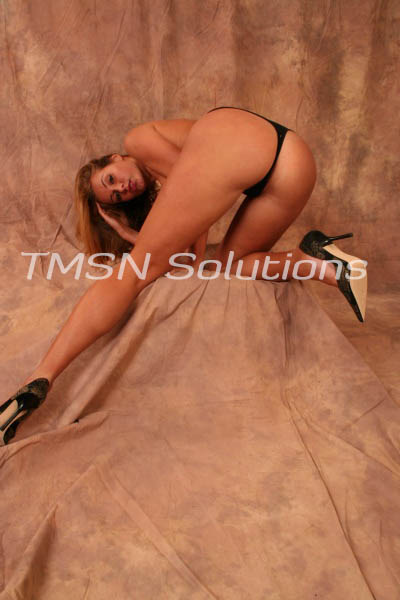 Janice…(844-332-2639)-Ext. 302
Some people think I'm a sexual freak for the things that I like to do to start my mornings off. Just to feed your curiosity of what I love to do, I will share my morning routines with you. It's always so automatic, I just wake up with one hand on my nipple and the other on my clit. Working both of them simultaneously with passionate morning moans.
Now, the only way I would start my morning off differently would be if I have a gentleman over from the night before. For the most part I always wake up first so all I just roll over and put my hands in the right place. I start be stroking the base of the cock while playing with those juicy balls. After it starts to get nice and hard there's something I loving doing best to a nice hard cock. I go down and wrap my lips around the head of the delicious cock and bob up and down on it a couple of times with my mouth. And then, well… I straddle that rock hard cock and start to slowly ride that bad boy until I cum…HARD.
I honestly don't know of any man who wouldn't want his morning wood inside of sweet pussy nectar. Well after i cum I only let the man cum if he begs. I like the power I'm unknowingly given just knowing he wants to use my sweet pussy, hands, voice, feet, mouth..etc to cum.
OH but back to my morning routine!
I'm either able to finish off in my big plush bed but if that doesn't work I always plan B. I have a dildo on my shower wall just in case I'm feeling a little turned on. And let me tell you there's nothing better than a nice hot morning shower while bouncing on a hard cock. I turn the water on and get in the shower, I bend over slightly and lower myself on the dildo. I bounce away on that thing while playing with my nipples until I gush out the best climax.
This always starts my day off just right. You should call me for great phonesex to start your day off with a bang.
Janice…(844-332-2639)-Ext. 302
https://tlcphonesex.com/janice/