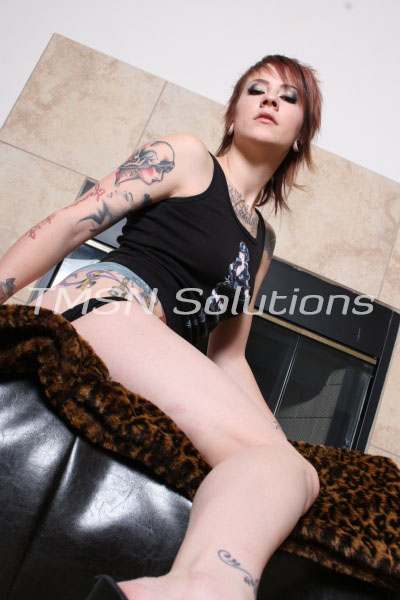 Mistress Noel <3 1-844-332-2639 ext 379
Hey there loser with your microdick.  The fact that you even showed it to me and thought you had any kind of a chance with a Goddess like me offends me.  How do you not know your place in this world by now?  Who has given you hope to think that you would ever get fucked by a woman like me?
Loser with your Microdick
It's time for you to learn where you belong.  You are not my equal and you never will be.  So, get that thought out of your head right now.  You're worthless to me as anything other than to use to get myself off.  I'm not even sure you're worth that.
Get on your pathetic fucking knees.  Stay there at my feet.  That's the first place you belong.  At my feet begging for even a scrap of my attention.  If you don't know that by now, the world has been filling your head with too much hope.  You belong at my feet, kissing them, hoping that I will look at you with anything other than disdain.
Your new job is to get me ready for my dates with real men.  You'll dress me to perfection including learning to do my hair and makeup.  If you can't manage that then you'll get nothing else from me.  The entire time you're getting me ready I'll be getting you ready for the disappointment of my leaving you.  Reminding you that I'll never fuck you the way I'll fuck the man I'm about to hook up with.  You could never even compare to him.
I want to hear you tell me what a waste of space you are right now before I leave.  You can sit waiting for me on your knees right by the door.  That way when I walk back through the door you can smell my pussy filled with his cum immediately.  I know that makes your tiny useless dick twitch, doesn't it?
Mistress Noelle
https://phonesexwhimpers.com/noelle/
https://sinfullysexyphonesex.com/noelle/
1-844-332-2639 ext 379