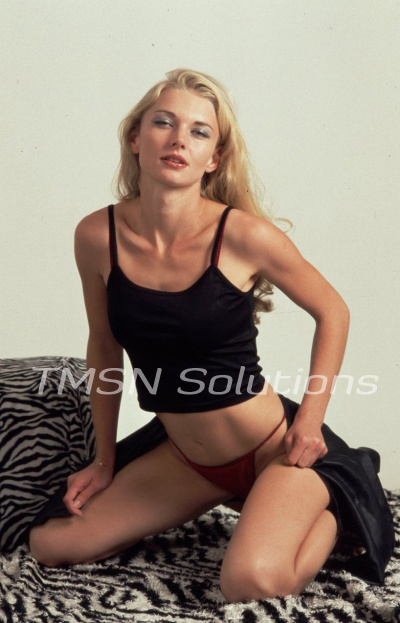 ~~~Olivia ~~~ 844~332~2639~x~226~~~
Listening to a blow job while in session doesn't happen often.  It's true I love roleplay and a guy who can play along.  His voice was nice, spoke well as he gave his information.  The roleplay was set up as a girlfriend giving him a blow job which he is a big fan of.  Fantasy starts as I come over to his house for a booty call.  He meets me at the door and practically pulls me into the room. Per instructions, I start reaching for his gym shorts.  Holding onto the waistband I stretch them to look inside.  I'm telling him how well I like what I see while he is caressing my ass cheeks.  He pulls me toward the couch and sits down while lowering me to my knees.  Reaching up I tug on the waistband to bring them down to his ankles. 
Listening To A Blow Job
As the roleplay continues I am looking up at his huge dick standing at full attention.  He coaxes me up to get a closer look where I then wrap my hand around the middle of his dick.  I hear him catch his breath.  Wow, he really is playing along well.  He says he is running his hands down to wrap them around my boobs giving the nipples special attention.  I hear the moan again.  This time as I go up to inspect his cock I take it into my mouth.  As the roleplay is set up I tell him I am going to enjoy sucking his dick all the way down my throat.  again I hear the moan.  He is really getting into the play which I like.  I can tell he is going to cum; as he does; I hear the female voice join him.
~~~Olivia ~~~ 844~332~2639~x~226~~~
https://phonesexcandy.com/olivia
https://sissyphonefantasy.com/olivia