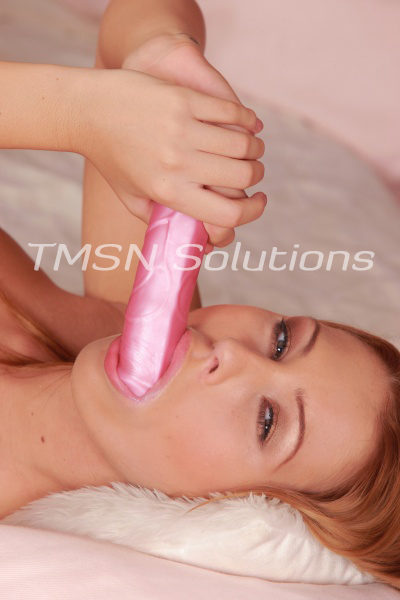 Kayla Cumsalot 1844-33-CANDY ext 357
I've been seeing a new guy. He's the tallest man I've ever been with, and when I stand by his side, we look like total opposites. He is big and ferocious, but his tongue is wicked smooth, just my type. When we met, he mentioned he was active in a few local kink groups, and the idea sparked some interest in me.
I love to play kinky, but how would it feel to walk into a group of strangers, hosting a munch, who knew exactly what I am? When we showed up as a couple, it'd be clear that he had been inside every one of my holes. They'd know automatically that I was his submissive slut. So I begged him to take me to the next get-together.
Kayla Cumsalot Goes To A Munch
He dressed me like a schoolgirl. A very slutty one, reminding me that he should have easy access to my holes while we attended the munch. The pleated skirt was so short my tiny white panties were visible, but he just curved his hand under my ass to cover the material and said he liked it that way.
Walking up to the normal-looking house was so nerve-wracking. He chuckled at me and kissed my hairline, reminding me that he was in control and nothing would happen to me that he disapproved of. That was great and all but not super comforting. The man is a sadist, after all!
He pushed open the door, and eight sets of eyes focused on little ol' me. A few of the female sets seemed to be throwing daggers in my direction, and I felt the heat of their jealousy from the threshold. Again, I sought shelter in his tricep, and again he just laughed at me, then pushed me down to my knees.
We were now within the power shift of our relationship where everything I did, was controlled by him. I nuzzled my cheek against his calf before he began to walk deeper into the room. His hand patted my head, and his big voice introduced me to the group.
I wondered what would happen! Would he share my body as was his right as my Dominate? Or keep my horny eagerness for himself?
Kayla Cumsalot 1844-33-CANDY ext 357
https://sweetlovinphonesex.com
https://phonesexcandy.com/kayla/