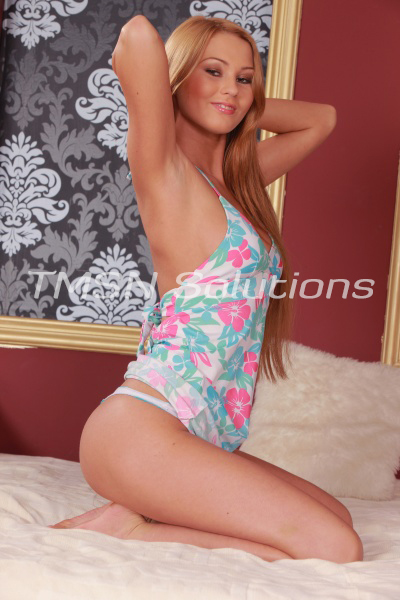 Kayla Cumsalot 1844-33-CANDY ext 357
Walking into the bar with my arm around you is intense. I can feel your entire body trembling knowing you are about to introduce me to your friends. People know you in here. They know your wife and I am definitely not her. The smile on my face is calm, reassuring when you look down at me. We fit well together, even outside of the bedroom when I'm not dominating you. When you smile back, I know you feel it too. I pull your shirt back into place, concealing your diaper and pat your tush.
Your name is yelled across the bar by your guy friends. Instantly, I can see the confusion on their faces. "Who is she?", "What is he doing with her?" thoughts are written plain as day across their faces. You greet them back with a sexy head nod. The grown-up side of you is turning me on but I can't help but think about forcing you to fill that diaper while we're here.
Introduce Your Friends To Kayla
All eyes fall on me and I'm happy to let them look. My right hand is extended to shake the hands of your friends. Each and every one of them take note of the shiny band around my thumb. As soon as they let go of my hand, they look to your bare left hand. Bewildered looks are turned your way but they are just so damn polite, no one asks. Instead, drinks are ordered and then one asks "So Kayla, what is it that you do?"
You swig back on your bottle. Shifting your feet, will I spill your diaper secrets to your best friends? "I'm in customer service." They nod but seem confused so I continue. "It's actually how we met. Just sold him something he couldn't get enough of." I elbow you playfully and they laugh.
The red on your cheeks is so cute. I lean my body into yours, allowing your friends to take in just how comfortable I am touching you. Again, my hand rubs down your back and I climb on my toes to whisper in your ear, "When that bottle in your hand is empty, you'll fill your diaper. Standing right here. Understand me?" I drop back to the flat of my feet and grin up at you. "Yeah?" I say out loud. You nod slowly as if you're unsure about following directions.
Those curious faces are looking at you. I touch two fingers to the bottom of your bottle and help you tip it back. "That's my boy."
Kayla Cumsalot 1844-33-CANDY ext 357
https://sweetlovinphonesex.com
https://phonesexcandy.com/kayla/