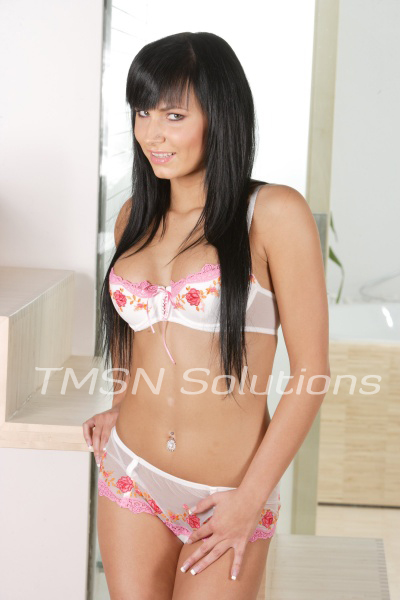 Zia 1-844-33CANDY ext 402
I absolutely love being your girlfriend! GFE phone sex is my favorite out of everything. I love the vulnerability and closeness of it. I am your best girl, and we belong together. Don't you feel the same way? I hope you do. You can tell me anything and everything about your life, your family, likes and dislikes and more. We are like two peas in a pod, aren't we? I am your girlfriend and only yours.

Hearing your voice every day brings light into my life. It's so soothing to me and it makes my panties wet, too. Saying your name when you call me or write to me makes me smile so big and bright. I love it when you tell me about your day and everything you did and experienced. It makes me feel included in your life and that makes me so happy. I need to be part of your life and I want you to be a big part of mine, always.
Call me as much as you want and need to and tell me everything about yourself and your life and how much you love me. I will never get tired of it or of talking with you. I want to tell you all of my secrets, desires, and dreams. We can share everything with each other because we trust each other.
I can't wait to talk to you again and again. Please make my day special with your presence and let's bare our souls to each other. I am such a great listener, and I will never judge you or leave you, I promise. Promise me the same, okay baby? I am your girlfriend and I love it. GFE calls are the best. Let me share my life with you. Let's talk soon. Xoxo.
Zia 1-844-33CANDY ext 402
https://sinfullysexyphonesex.com/zia/