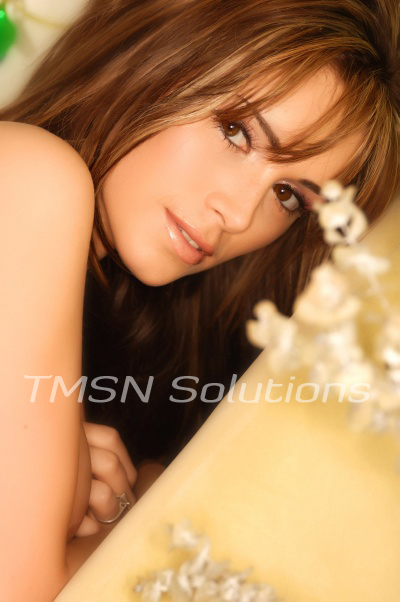 Sadie      1-844-332-2639 ext 222
What's GFE phonesex like with me? Imagine coming home from a long week of the day to day of your life. Settling back in your favorite, comfortable chair with your favorite beverage. Through the phone, you step out of your world and into ours. How easy it is to feel the warm weight of my ass resting in your lap as my warm welcoming voice draws you deeper into the alternate reality where our limitations don't exist.
Submerse yourself in a captivating girlfriend experience. You can tell me about what is going on in your life, because yes I am interested. I love to know what is happening with other people. That's not to say, that while I'm listening, I won't run my fingers up and down your chest while I nibble your ear or kiss your neck, but I will hear every word.
Girlfriend Experience Phone Sex Is The Ultimate in Stress Relief
When all that accumulated stress has been properly vented and you are nice and relaxed, well then, any number of things could happen. As I sit here now I am thinking about sending you a link to a particular song I am listening to right now. I am envisioning myself standing up out of your lap in the sexy little dress, my fingers holding yours until I step out of reach.
A long slow wiggle of my hips as my hands slide up the sides of my body up into the long dark fall of my hair. My eyes on yours, communicating exactly what is on my mind. With a twist of my fingers, the top of my dress goes slack and then slithers down to hang loosely from my waist. My skimpy black bra cradling my breasts now exposed, my hands slide up your thighs. Slithering my self over your lap, hovering over your stomach and chest to steal a kiss from you.
Girlfriend Experience is Just Light and Sexy Playful Fun
With a playful smile and a twist of my shoulders, my body rotates in front of you. My fingers clasp the zipper and slowly tug it down, revealing the sexy cheeky panties that display my ass to perfection. To the beat of the music, my hips sway side to side, pushing the skirt to the floor. "Leave the heels on." I hear you whisper and smile. "I was going to."
Well, when all your appetites have been satisfied, then you can go to bed and sleep the sleep of a happy man. When you wake up the world is just that much brighter because of the anticipation of what could happen tonight. I'm not saying I'm a cheap date but how much is happiness worth?
Sadie
1-844-332-2639 ext 222
https://candygirlphonesex.com/sadie