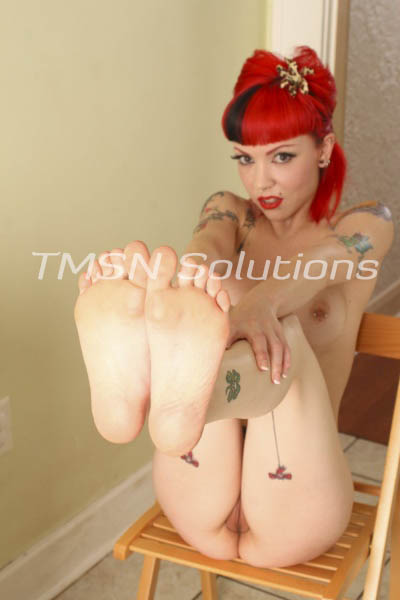 844-332-2639 ext 205
It's pretty obvious every little part of me is perfect, but really, take a look at my feet. Aren't they just the most fucking adorable things you've ever seen? Worthy of worship, aren't they?
Are you man enough to literally worship my feet, bitch? Could you get down on your belly and lick and suckle them like they where the finest things you'd ever seen? How many ways could you describe them. I'm keeping a tally.
If you come up with the best way of pleasuring my toes, I might do something special. I'll Foot fuck you. Rub my toes and heel, the flat of my palm, right over your cock. Probably while fingering myself. Watching you cum from just the sensation of my feet touching your prick.
How long do you think you'd last? I'm keeping a tally of that, too.
Austra
844-332-2639 ext 205