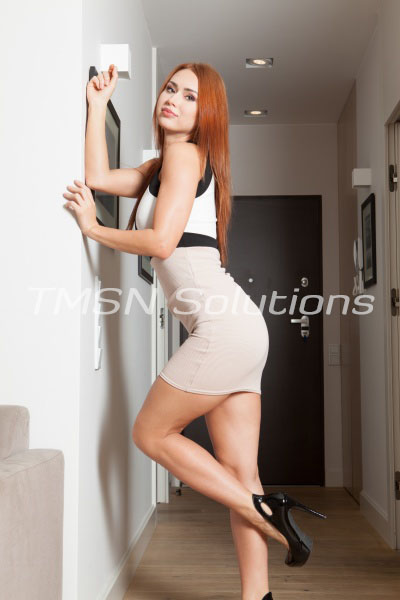 ~Idun~ 1-844-332-2639 ext 369
Everyone wants a piece of me at work. The women gossip about how I was only hired because of my looks. Every office needs some hot eye candy to keep everyone inspired. I know what older men want. They want a sexy and dirty intern who comes to work in tight and borderline inappropriate dresses. Every man at my office wants to see my shiny black high heels in the air while they fuck me on their desks.
My boss was brave enough to invite me to a secret one-on-one meeting. I'm sure he expected me to get on my knees and suck his cock for a permanent position. I love turning the tables on men like him. They think being the boss means everyone beneath him must kiss their ass.  I don't mind kissing and eating ass if they prove themselves first.
He is about to discover that his dirty intern is going to have him by the balls!
It did not take him long before he started talking nasty to me. Telling me how he would make sure that I got a permanent position if I pleased him… which meant pleasing his cock. The fool was unaware that I was secretly recording our conversation. I wasted no time telling him that I would send the recording to our corporate office if he didn't shut up and lay down on his desk.
I got on top of him and sat my beautiful ass on his face after I removed my panties and stuffed them in his desk drawer. Have to plant the evidence just in case. He wasted no time licking my slit while I guided him. This meeting is not going to end until the dirty intern says so. I refused to let him get back to work until I came at least twice. I think I'm going to like it here!
~Idun~ 1-844-332-2639 ext 369
https://candygirlphonesex.com/idun/