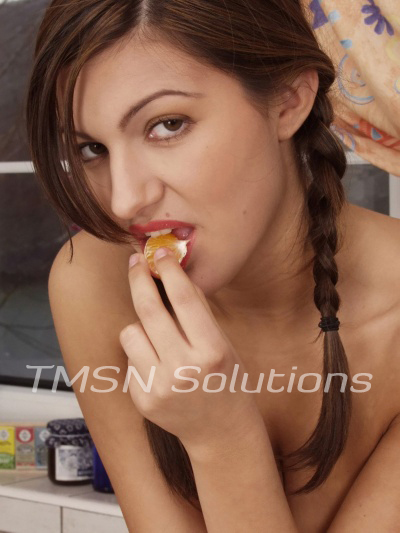 Dinner Date with Zoey:  I am grabbed from behind and quickly find a strong, unrelenting hand pressed against my mouth to muffle my scream of surprise.  I am pressed against the chest of an unknown man and I can feel his chin resting on the top of my head.
"Don't scream again or there will be consequences." a deep male voice says behind me.
Dinner Date with Zoey
As he says this, I hear the door open and close and then the click of the bolt on the back of the door.  I glance over and see that it's you who has come into the ladies lavatory.  You have locked us in the bathroom with you and someone I don't know.
Threading his arm behind my back, he restrains both of my arms and maneuvers me so that I can see both of us in the mirror over the sink.  But I draw a sharp breath of shock through my nose when I recognize your best friend as my captor.
"You will place your hands on the wall in front of you on either side of the mirror.  Now spread your legs, arch your back, and stick your ass out.  You will not speak.  And you will not move.  Nod that you understand," you demand.
I nod my head and get myself into the exact position you have commanded me.
You grab me by my hair and yank my head back forcing me to look directly into your eyes.
dirty little whore
"I invited him to dinner as a surprise for you.  I've told him how submissive you are and how much of a dirty little whore you are for me.  He wanted to find out for himself.  You're going to be his appetizer," you whisper in my ear, "Unfortunately we have to hurry.  So, this may hurt a little."
I see you nod to him standing behind me.  With a swiftness I try to prepare myself for, my skirt is lifted up, my panties yanked aside, and I am forced to swallow my scream as he shoves his way into my tight ass.  So, I try to bow my head to help myself mentally process the pain, but you force me to keep my head back meeting your gaze demanding my complete submission.
My only thought is to please you.  I want your approval and praise.  And I can see in your eyes how proud you are of my obedience.
Finally, he finishes and pulls himself out of my burning entrance.  You tell me to fix myself up and to rejoin you both at our table.  Then you and he unlock the door and walk out leaving me alone.
I will remember this moment as we sit through dinner.  Acting like nothing happened.  Eating and conversing like every other couple.
Zesty Zoey
1-844-332-2639 Ext 403