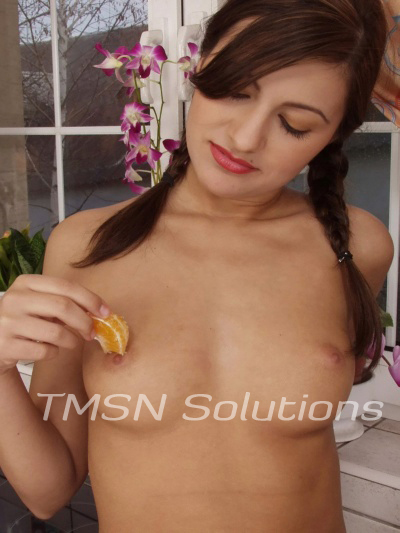 Dinner Date with Zoey:  You've taken me out to dinner after a long week of work and obligations.  I'm wearing your favorite strapless emerald green dress.  You have always enjoyed the contrast of the color against my skin and the way it seems to make my hair appear richer and deeper brown.  It accentuates the curve of my shoulders and comes to just about here on my thigh.  Your mind keeps wandering back to the elegance underneath that you saw me put on before covering gliding the dress into place.
Dinner Date with Zoey
We've been seated at our table and I can see you stealing glances at me over the menus.  I just know that your cock is getting harder with every passing second.  So, I make a point to press my shoulders back and to straighten my spine.  I know how perfect posture juts my breasts out.  Teasing you.
The waiter comes and asks us what we would like to drink.  You order wine and water for the both of us and inform him that we are going to need a few more minutes to peruse the menus before ordering dinner.
The waiter comes back, and you order for the both of us.  You then reach your hand under the table.  I reach out to hold your hand and you slip me a piece of paper and pull your hand away.  I pull my hand back into my lap and open the little note.
"Go to the bathroom."  That's all it says.
I look up from the note and into your eyes.  They reveal nothing other than your expectation to obey you.
I tuck the note into my purse and excuse myself from the table.  Walking across the restaurant, I make my way to lavatory.  I feel my pussy dampen at the excitement of not knowing what's going to happen next.
I open the door and enter the ladies' room and wait.
Zesty Zoey
1-844-332-2639 Ext 403