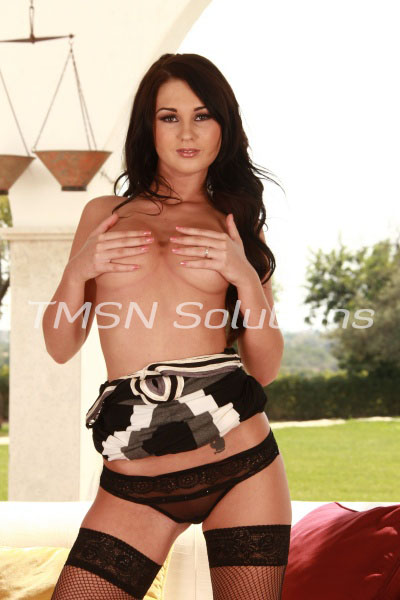 Kayla Cumsalot 1844-33-CANDY ext 357
We've been sleeping together for a while. You are seemingly a super Alpha, masculine-type boyfriend. Not a wimpy bone appearing in your body, but when I came over to make you a surprise dinner while looking for spices, I found a pack of diapers at the bottom of the pantry. The purple, rocking ones. Far too big for a fucking toddler. Once I found that, I began to snoop. Locating your stash wasn't difficult.
You had hidden bottles of baby powder, a paci, bottles in your bedroom closet. I lay it all on the coffee table and wait for you to come home. Not long after, you walk in the door. Looking tried but sexy as fuck. I'm standing between the couch and the table. Wearing a tiny tight black skirt and pink corset. My tits are about to spill out from my arms being folding under my tits. "Welcome home….Baby…."
Diapering My Boyfriend
When your eyes catch the items, I see this deer in headlights moment cross your face, and then your brain begins tracking again, looking for an excuse. Finally, you start to talk, and I shake my head. "Whatever you have to say, I don't wanna hear it. Get naked."
I lift a diaper and flick it out like one does when unfolding a towel. "Tell me, diaper bitch. You wear them cus you have no control over your cock?" Your shirt is off  now, and I tease the corner of the diapers tab down your chest while you work on undoing your pants. "Or cus you've been dreaming about me making you a helpless little diaper fuck?" You start to try to explain, but it's just jumbled words falling out of your mouth.
I mockingly make fun of your stutter and look down. My tongue clucks to tsk you. I lean in and place my lips against your ear as you start to bend to pull your pants down. "You're already hard,"
"I don't know how to explain, Kayla! Fuck," You cuss, and I can feel your body trembling. Poor boyfriend can't think straight with a hard cock.
"Don't know how to explain without telling a lie?" I giggle harshly as your pants drop to the floor. My eyes moving all over you. I palm your cock. Rubbing softly while we look at each other. "Such a needy little fuck." I grin and pop your dick with my flat hand. You "Boxers are for big boys, Baby. Are you a big boy?" Your head shakes. "Then take them the FUCK off!"  I push your shoulders, forcing you to your knees as you try to get them off; I tip your body so when you are pulling your legs out to topple onto your side.
Then I stand over your hips. I know you can see up my skirt, and I bend at the hip to grip your cock. stroking it up, quick and fast. "Ready for your diapee, bitch boy?"
Kayla Cumsalot 1844-33-CANDY ext 357
https://sweetlovinphonesex.com
https://phonesexcandy.com/kayla/