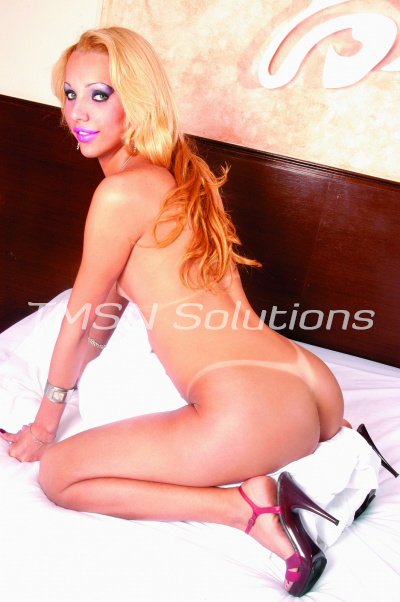 TS Alexus 844-332-2639 EXT 349 
When I think about you, I get so hard. There is a demanding ache in my balls, and my dick stands up. I find my thoughts drift to you the most when lying in bed, wishing for sleep to find me. Instead, my cock stretches out in search of you.
I try to ignore the thoughts of your skin and the way you feel under my fingers. I close my eyes and try to forget how you taste and how your precum flavor lingers on my tongue. Really, there is no escaping the demanding thoughts of you.