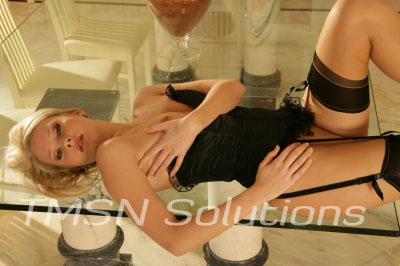 Some times are for sweet seduction & some times are for knocking out a good pounding and cuming hard. So be it, but tonight's mission was to endure the seduction for as long as the night will allow. You will walk in to a dark house and the only light on takes you to a bedroom exuding flittering lite and a sultry scent unfamiliar to you. Cautiously you entered.
The 4 poster bed reveals 4 satin sashes that we will put to use on each other all night long & I was wearing your favorite "cunt costume" as you affectionately refer. Tying & teasing you until you are almost ready to cum when I make you watch me delight my sweet pussy and there is nothing you can do but lie there hard & north. You know every pulse my body makes when my snatch is ready cum and you are waiting for the signs without creaming yourself. But not before I wrap my long legs around you and pleasure myself to cum all over your sexy abs do I slide your cock in to enjoy my juice.
Candy Girl Seduction Courtesy Kat !