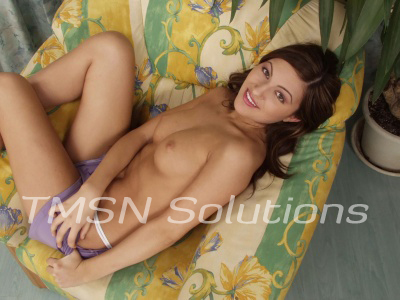 Many know me as the sweet and sometimes bratty little submissive fuck toy.  But every once in a while, I find that I enjoy taking the reins.  A little sensual domination can be fun and relaxing for both of us.  It's excellent for both of us for you to give up control to me.  Let me worship your body and make you feel fantastic.  I want to explore your body any way that I want.
Sensual Domination
In a way, I guess we're just playing at switching roles.  We both know you can take control back at any time.  But there's something about trading places for a little bit.  Maybe you're feeling adventurous and willing to let me put you in restraints.  Then I can kiss and lick every inch of your body till my little heart's content.  I would start at the top and work my way down.  Then work my way back up again.
I'll save your cock for last.  I would love to hear you beg me to touch you where you want me to finally touch you.  It'll make me feel omnipotent to make your cock leak without touching it.  Let me kiss you everywhere but there for as long as you can bare it.  I'll make you squirm and pull on your restraints.
My lips will caress you and heighten your senses.  Your nerves will be on edge for me.  Only light brushes of my fingertips will explore your cock at first.  I crave for you to be desperate and eager to fuck me.  Then when you're begging me, I'll finally plant a kiss on your cock.  Just one though, before I get back to exploring other parts of your body.  Sporadic kisses on your cock and balls to make them jump and weep for me.  How long will you last before I finally sink you deep into my pussy and ride you till you explode harder than you ever have before?
Zesty Zoey
1-844-332-2639 Ext 403