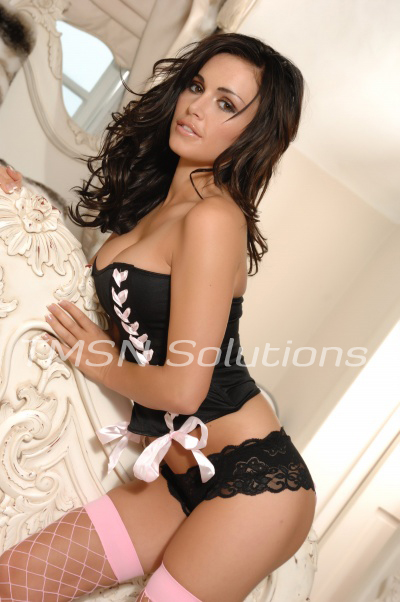 Sadie              1-844-332-2639 ext. 222
I received the strangest call from my next door neighbor. She said she had left something in her bedroom and asked if I could go get it for her. I asked her what it was, but she mysteriously said I would know it when I saw it. I never could resist a good mystery, so I went next door and used the emergency key they had given me, to let myself in. I walked to her bedroom and through the door, I could hear what sounded like porn on the TV. The mystery deepens.
Quietly, I eased the door open just a bit and could see there was two girls going at it on the screen. I peeked a little further in, and saw two delicious feet. That drew me further in and then I saw those feet were tied to the bed. I pushed the door open at this point needing to know what was going on in there and found my neighbor's husband, stark naked, tied to the bed, with a very sizable erection jutting up into the air. "Sadie! What are you doing here get out!" he yelled at me.