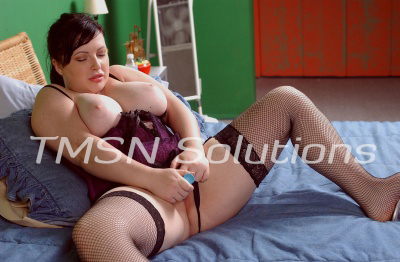 My sugar daddy, who I have decided to just call Mister, took me to the lingerie shop the other day for a surprise panty and bra spree. My eyes widened at the selection of gorgeous pieces displayed before me. Mister even had the foresight to pick a boutique that carried sizes to fit my curvy voluptuousness. Mister's hand cradled my ass as we perused the racks of silky, lacy lovely things.
Mister picked out a red cage bra and panty set for me, as well as what the salesladies called a "surrender control" bra set that came with matching lace wrist restraints. I was starting to get more of an idea of what Mister was into, based on his lingerie selections. This sugar daddy arrangement was still so new, and we were slowly getting to know each other, sexually and otherwise.
I had an armful of items to try on, all of them silky, satiny, lacy and/or see-through–a lacy black bralette and boyshorts, a harness and lace-gartered bra set, a purple open cup bra and matching crotchless panty, and a smorgasbord of panties, from thongs to cheekies to hipster style panties. All of it so lovely, and the best thing? I never looked at one price. I had carte blanche to spend Mister's money, and it was truly an exhilarating experience.
As I tried on each outfit, Mister peeked through the dressing room curtain so I could model for him. At one point, I pulled him into the changing room with me, and we fucked standing up, briefly and intensely.
I wandered away when it was time to ring up my stash. I heard something-hundred, and felt a momentary twinge of guilt. At that moment, Mister turned to me and winked, a big smile on his face. I relaxed and smiled back. C'mon Paige, I thought, you're a sugar baby, get used to it!
Paige
1-844-33-CANDY ext. 317