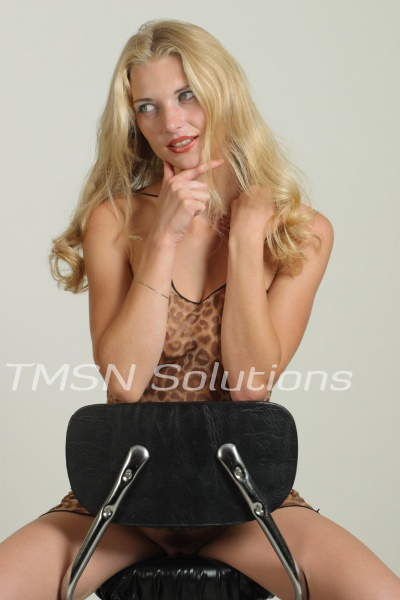 ~~~~Olivia~~~~844-332-2639 x 226~~~~
It amuses me to think of you today.  After our hypnosis session yesterday and the suggestions I gave you.  We've been working on your feminine side, lol.  
Through our hypnosis sessions, your walk has changed, your attitude has changed, you've realized your true calling is being feminine.  
I like a person to be who they really are.

You can try your best to deny your true self.  You can try for years.  It never goes away, It's in your genes.  Nothing feels better than the smooth silky and frilly garments of a woman.  Nothing feels better being who you really are.  
Put your panties on and slip into your high heels shoes and strut your stuff girl!!
~~~~Olivia~~~~844-332-2639 x 226~~~~
www.sissyphonefantasy.com/olivia/