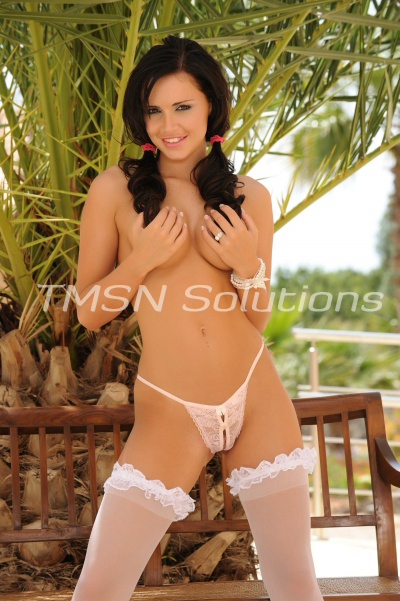 Sadie     1-844-332-2369 ext. 222
I stepped from the cool air conditioning into the hot humidity of the midwest summer to see him still putting that grill together. The lemonade in my hand beaded instantly with condensation. He had taken off his shirt and his back glistened with sweat as he strained to tighten some bolt or something. The glass in my hand wasn't all that was wet. I watched as he swiped his arm across his sweaty brow straightening his back and lust hit me like a tidal wave. His shorts were low around his waist giving just a teasing hint of what was below.
I walked towards him. Every movement putting pressure on my pussy making me hotter. "I thought you could use a little break." I said with a smile handing him the cold glass. He thanked me and took the glass drinking it down. I watched his throat working and reached down grabbing the hem of my dress and pulled it over my head.