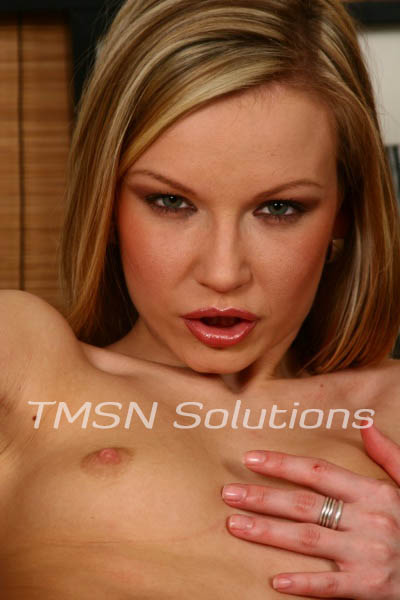 Dawn  1-844-332-2639 Ext. 296
I look deep into your eyes, down to your soul and I let you know, I'm going to blow your cock. I take my finger and I trace the outline of your sexy lips and your tongue licks my finger as you lick them…so sexy, just got me wet.
You grab hold of my waste in a playful and sexy way you lift me up into your strong arms and my pussy lines up with your already stiff cock. I take your sexy chin with my one hand and I slide my finger slowly into your mouth with the other, while I tongue you as hard as I can.